Looking over the recent campaigns, I believe the Australians are quite good with their welfare marketing campaigns. Today, let's look at the recent viral sensation on the Internet starting from this country. The purpose of this campaign reminds us that marketing isn't necessary for business only. After doing research about this, I have no wonder why this ad campaign became the most awarded ad campaign in Cannes Festival in 60 years . Perfect viral marketing!
Campaign: "Dumb ways to die"
Country of origin: Australia
Client: Metro Trains
Agency: MCCain Melbourne
Time launched: November 2012
Issue: Safety instructions and notice at railways are not efficient. However, getting hit by a train requires passengers to be very careless. People are taking their safety for granted. (People are so used to trains that they ignore the possible dangers, thus doing silly, careless things.)
Solution: Create a video, triggering people's emotion. They want to take the issue on the light side, making fun of the situation and increasing the awareness that people are often carelessly silly. You must admit it! We sometimes do something really stupid that we don't even acknowledge.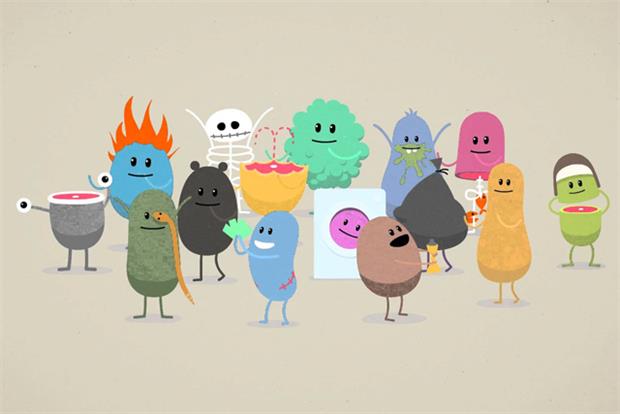 Promotion tools:
1/ Youtube video
Triggering the humour side of death caused by careless stupid act, the clip utilizes novelty element. Within only 2 weeks, the video reached 20 million views. And only after a few days posted, it became the most shared clip in the social network.
2/ Microsite
A fun and interactive microsite is created. It features an image of a railway station, reminding people of characters appearing in the clip. There is a button making people to click. It says: "I solemnly swear not to do dumb stuff around trains." There is a link to download the song, or share it.
3/ Iphone games
Turned to Iphone games, it reinforces the idea stronger. Making the idea consistent. The target is young people.
4/ Books for kids
Turned to children books, targeting kids.
5/ Posters
Posters sticked at rail stations to remind the idea, which works way better than the boring notice and instructions. Lyrics of the songs are written on the posters.
6/ Radio advertisements
The song is introduced on radios, spreading the song wider.